eTemp Energy Savings Device
eTemp Energy Savings Device for commercial refrigeration units in walk-in coolers and freezers reduces energy consumption by 20%, reduces compressor cycles by 50% and doubles component lifespan. The eTemp consists of a food simulant that mimics food temperature. Using eTemp, the thermostat regulates the refrigeration temperature based on reliable food temperature rather than volatile air temperature. When fitted to the thermostat, it significantly reduces the frequency of refrigeration cycles required.
Looking to save money on the energy consumed by your walk in & reach in coolers and freezers? Call for your complimentary consultation – 844.533.7767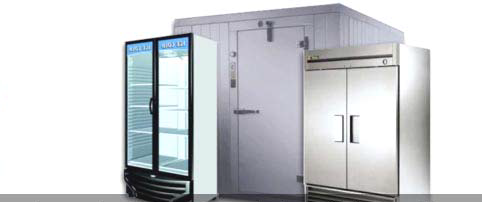 By installing the eTemp energy savings device, you will have upgraded your 1st generation commercial refrigeration and now you can expect benefits like;
more stable product temperature

safer food and less spoilage for your business

reduce energy consumption by 20%
Also because product temp changes more smoothly and gradually than air temperature, your compressor runs more smoothly and gradually when it is running on product temperature. the result is a 20% reduction in kwh consumption and a 50% reduction in mechanical wear on your compressor which means fewer repairs and breakdowns.
For example, a Dairy Case cycles 3 minutes on, 2 minutes off = 12 cycles per hour. With eTemp energy savings device, the cycles change to 8 minutes on, 7 minutes off = 4 cycles per hour; a 66.7% reduction in starts. As the start-up of a refrigerator compressor uses 3 times more power (i.e. start-up 12 amps, run 4 amps) considerable energy savings are achieved. In addition, the more efficient refrigeration cycle leads to a more efficient unit, which generally leads to a colder storage area by about 1-2°F
This is particularly great news for convenience stores, supermarkets, restaurants, etc where regardless of store hours – the refrigeration units are constantly working, 24/7, to keep a set temperature on coolers that have frequently opened doors, poor door seals, etc. Studies have found that the average convenience store and restaurant can save $1000 to $2000 per year, per location. Additional savings for hotels, stadiums and refrigerated truck fleets.
eTemp Energy Savings Device

| | |
| --- | --- |
| | eTemp pays for itself in 2 years, making it one of the fastest return on investment in the energy saving business. |
eTemp energy savings device resources:
Case Study – Ikea Pilot Results, University of Denver
Brochure – Why eTemp?
3 minute video – Whats's eTemp?
FAQs – eTemp FAQs